Microsoft constantly releases updates and changes to windows server operating system, such as improved security, quicker network, cloud upgrades, etc., in order to suit today's complicated data and business needs.
In September of 2021, Microsoft released Windows Server 2022. Since then, numerous individuals and online communities have conjectured about Windows Server 2022's purported enhancements and additional capabilities.
Cybersecurity holes can be created in an IT system by using antiquated hardware, software, or operating systems. Therefore, let's examine a few of Windows Server 2022's most exciting new capabilities.
Introduction
With the highest level of protection, highest availability, and full compatibility with Azure, Windows Server 2022 is Microsoft's finest server product of the 21st century.
Windows Server 2022 is constructed with first-rate security parameters, which we will examine in the next subsections, to guarantee the security of data packets at the most recent cluster level, in light of the growing security risks (see study data below), as well as cyber-attacks. It's an all-inclusive security suite that protects the entire network.
With Windows Server 2022, businesses of all sizes will be able to safely manage their workloads, adopt hybrid cloud infrastructures, and modernize their applications to satisfy the most stringent of IT standards.
Research:
According to an IBM report from 2021, the average cost of a data breach rose to $4.24 million in 2020, the highest figure in the past 17 years.
With the rise of cybercrime and other security risks, protecting sensitive company information has become an absolute necessity. We will examine the significance of Windows Server 2022 and its advanced security features, such as secure server kernels, secure connectivity, and more, in the following sections.
We'll also examine the technological development of Windows Server 2022 and the ways in which both small and large businesses can profit from this advanced Windows server platform.
Several Windows 2022 server variants
Microsoft's official documentation states that in addition to the Essential, Standard, and Data Center editions, the Azure Datacenter edition of Windows Server 2022 was also made available. Let's compare and contrast the Windows Server 2022 editions to see what the technical differences are.
With Windows Server 2022, you can choose between the desktop and server editions during setup. If you plan on hosting remote desktop sessions using services and components that don't run on a server, you'll need to install the desktop version.
Installation of the server version is meant for particular roles and purposes, such as a domain name server, web server, Active Directory server, a virtualization server, etc.
Despite the fact that there are several differences between each release, this section will focus on the primary distinctions between the Windows 2022 server editions.
Windows Server 2022 Standard
In Windows Server 2022, the Standard Edition is the starting point. The two virtual machines and one Hyper-V host are the limits of the regular edition's single license.
There is enough for two terabytes of data in the Replica Storage option, which can be used with a single alliance and a single resource pool. Hot patching, software-defined networking, and storage are all features that aren't included in the base product.
Windows Server 2022 data center
Protected virtual machines are only one of the premium features exclusive to this version that aren't found in the Standard Edition. The VM's firmware and startup data, as well as BitLocker disk encryption, are safe from harm thanks to this functionality.
Moreover, microsoft's Storage Spaces Direct combines two essential features—software-defined storage and storage replication—because data security and control are so important to enterprise-level infrastructure.
Additionally, data loss is eliminated and open files are replicated when using storage replication. Supporting up to 16 servers and 1 petabyte of cluster storage, Storage Spaces Direct is a software-defined storage solution that allows manageability and scalability.
Windows Server 2022 Datacenter Azure Edition
It's obvious from the name that it's made for the Azure cloud computing service by Microsoft. Excellent functions are included that are absent from the Standard Edition and the Data Center Edition. Hot Patch, for instance, lets you deploy patches without rebooting the server, while Server Message Block over QUIC lets you access shared files over the network without setting up a virtual private network.
Moreover, windows 2022 Azure Edition uses the reliable, fast, and future-proof Azure Stack Hyper-Converged Infrastructure (HCI) to power your virtual machines, all while taking advantage of exciting new hybrid features.
Windows Server 2022 Essential Edition
It's made for companies too tiny for anything more than 25 users and 50 devices. Unfortunately, essentials like a dashboard, client backup, and mobile access are missing. Also, it can work with up to a 10-core processor.
How to get Windows 2022 operating system?
There is a 180-day trial version of Windows 2022 Server available for download as an ISO. For information on costs and licensing, please go to the price section.
Hardware requirements for installing Windows 2022 server
Servers must meet the minimum Microsoft-specified hardware requirements, which are made public. It is unlikely that the installation will finish if the bare minimum is missing. Hence,  the primary preconditions are:
Processor speed of 1.4 GHz, 64-bit capable
512 MB of RAM (Storage) and 2 GB for the server, with Desktop Experience installation support.
NIC card with 1 GBPS or more of network bandwidth
HDD: 32GB
Benefits of Windows 2022 Server
Let's talk about the top 8 benefits of the widely used Windows 2022 server.
Upgrades to the Server's Hardware
The extension of Windows 2022's server hardware restrictions to the highest level is a substantial upgrade. The server 2022 has 64 physical processor sockets and can accommodate 2,048 logical processor cores.
Additionally, it is compatible with Intel's Ice Lake SGX processor, which can help keep private information safe by processing it in its own encrypted enclave.
Improvements to Storage
One of the most notable enhancements to Windows 2022 servers is new functionality at the storage level. Data engineers are struggling with the increasing complexity of daily data handling. The servers in 2022 are equipped with cutting-edge storage improvements for cases like these:
Caching at a higher level:
Vital data is automatically cached on faster storage volumes, while less urgent data is stored on slower volumes. This improves the speed of both reading and writing.
Improved Speed:
Improved speed and control over data storage makes it easier to recover from a server restart or hardware failure without losing data.
ReFS snapshots:
ReFS snapshots use a novel approach called fast metadata operations to take snapshots of data at a constant time, regardless of size.
Improvements to Safety Measures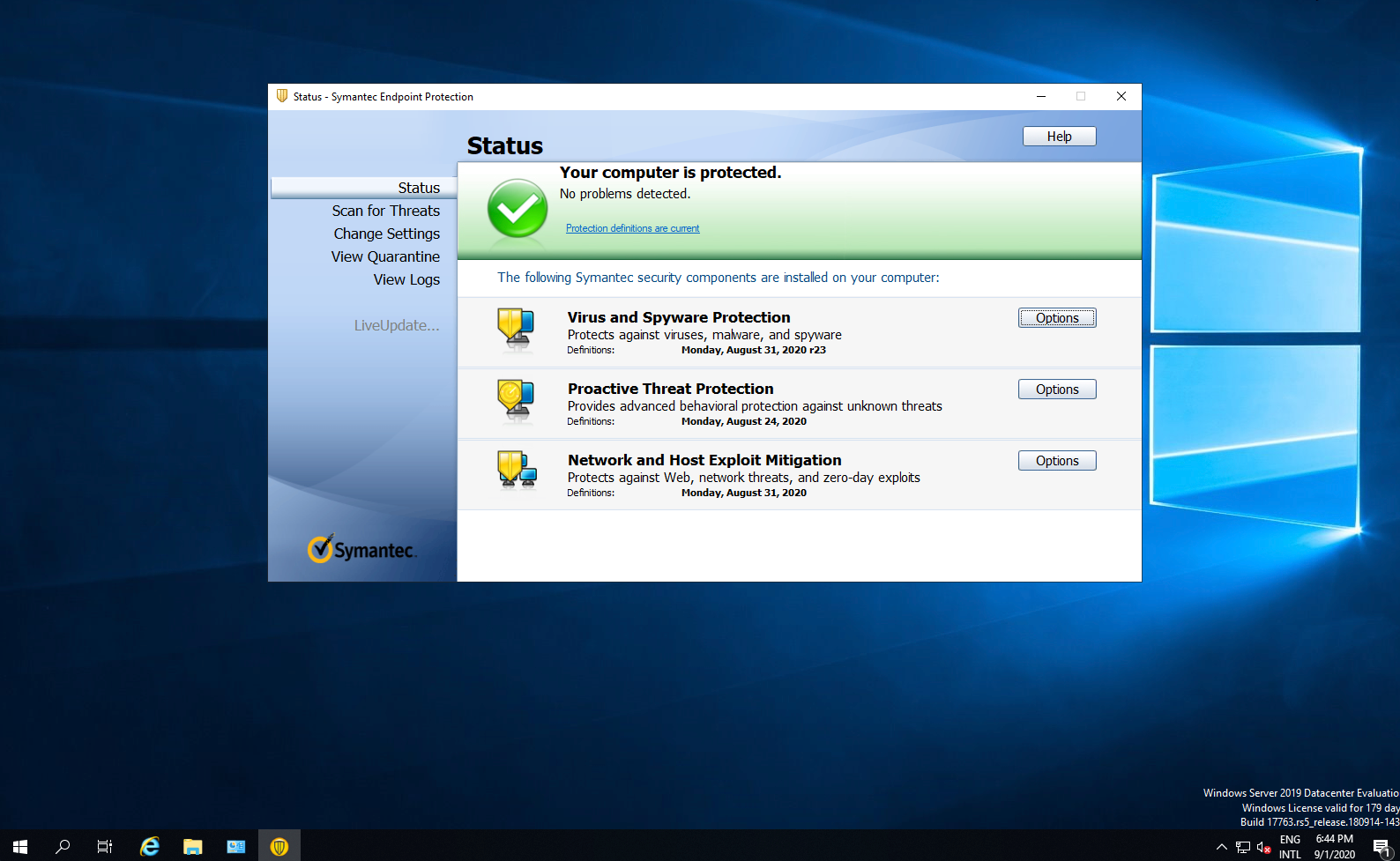 Threats change as quickly as technology does, therefore Microsoft will always be looking for new ways to keep its systems safe. As the cloud becomes the second most popular platform, Windows Server 2022 includes three important security enhancements: hardware trust, firmware protection, and virtual environment security.
Moreover, the most significant updates are the addition of support for encrypted DNS traffic via DNS over HTTPS, the implementation of Server Message Block AES-256 and SMB East-West encryption via SMB over QUIC, the upgrade to HTTPS and TLS 1.3, the launch of Azure Arc, and the introduction of Azure Automanage.
The Windows 2022 server will be completely self-sufficient in processing private data and mission-critical applications thanks to these security protocols and upgrades. Also, all critical server components, including hardware, firmware, and drivers, are shielded from the sophisticated threats of today.
Defense against firmware assaults:
Firmware-based attacks can last for a long time and often occur when a system is restarted. Direct Memory Access (DMA) and Dynamic Root of Trust for Measurement (DRTM) are two technologies used to stop cyberattacks like these.
Security:
Using virtualization-based security technology, the hypervisor is encrypted and protected (VBS). With this innovation, software components can be run independently from the OS. Also, it prevents the server as a whole from being compromised in the event of an attack, and keeps other components of the system safe.
Secure Connectivity:
Transport Layer Security (TLS), the most recent revision of the Internet protocol suite, is utilized by default to create an encrypted tunnel between any two endpoints. Also, to further isolate the process, encrypted DNS queries are used for name resolution.
Server Message Block:
By implementing the SMB protocol over QUIC, remote employees, mobile users, and highly secure enterprises can forego the use of a virtual private network (VPN). Also, it employs UDP (Use Datagram Protocol) to keep data transmitted over the internet secure at all times.
Enhanced Azure Capabilities
In the timeframe 2022, Microsoft Azure's features were upgraded to allow for virtualization with providers other than the original one. When it comes to integrating on-premises, multi-cloud, and edge settings, Azure Arc-enabled servers provide a complete and secure solution.
Application Platform Improvements
The Windows Server 2022 operating system offers a versatile environment for running container application upgrades. The Server 2022 can handle the memory demands of programs like SQL Server, which can reach as high as 48 terabytes.
Moreover, windows Server 2022 has a lower Windows container size, which results in a 30% faster load time compared to prior operating systems. There are new Windows Admin Center features for archiving.NET programs.
Simple Cloud Administration
The cloud administration and automation with security best practices is one of the most important elements of the Azure edition of Windows 2022.
The management of Windows and Linux virtual machines can be automated to save money.
Possibility of implementing security updates without requiring a server restart
On-demand resource detection and allocation, as well as automatic template updates
Save time and effort by automating routine administrative procedures like Azure's Monitoring and Archiving.
Transfer information from a local server to Microsoft Azure while keeping the same IP address.
Advances in networking
UDP and TCP are the two primary protocols used in all network communication (TCP). Windows 2022 server is where Microsoft really upped their game with these protocols.
UDP: Windows 2022 servers have CPU-lightening features including UDP Segmentation Offload (USO) and UDP Receive Side Coalescing (UDP RSC).
TCP: Reducing packet loss at connection starting and speeding up RACK on Windows 2022 servers are two major TCP improvements made possible by TCP HyStart++.
Virtual Switch Enhancement: Upgrading the virtual switch boosts the speed of data traveling between virtual NICs on the same host as well as between hosts on the same network.
QUIC: IT pros enjoy QUIC because it simplifies remote file copying over an advanced SMB protocol, eliminating the need for a VPN (Message Block Server).
Discontinued or deleted functions in 2022
Microsoft discontinues support for older features and adds support for new ones with each new release of Windows Server. The following are some of the Windows 2022 server features that have been deprecated:
The Semi-Annual Channel (SAC) will no longer be updated and will be replaced by a more permanent channel.
Kubernetes communities, including Azure Kubernetes Services (AKS) and AKS from Azure Stack HCI, will continue to be supported by the SAC.
The Windows 2022 server no longer hosts the Internet Symmetric Name Service (iSNS) server.
Microsoft will continue to support Guarded Fabric and Shielded Virtual Machines (VMs), but no new features will be added.
It has been decided to remove the Remote Server Administration Tool (RSAT) from Windows Client.
The deployment functions of Windows Deployment Services (WDS) are criticized.
Windows Server 2022 vs. 2019: A Comparison
Windows Server 2022, an upgraded version of Server 2019, was launched by Microsoft in September 2021. (released October 2018). Better hybrid deployment support, increased security, and greater adaptability characterize Windows Server 2022. Below, we highlight the three key distinctions with regards to safety, the cloud, and network access:
Windows Server 2019 has security tools such Defender Advanced Threat Protection, Exploit Guard, and Attack Surface Reduction. Meanwhile, Windows 2022 introduces layered security, which provides a higher level of protection across all of your most sensitive data, including cryptographic keys, firmware, and virtual machines.
Transport Layer 1.3 security, Secure DNS, Server Message Block (SMB), and SMB over QUIC are all new networking features included in Windows 2022. Defending a Software-Defined Network (SDN) is a current concern.
For today's IT systems, the cloud is become an absolute requirement. Microsoft has announced Windows 2019 with a hybrid cloud service that is compatible with the server's main apps, with an eye toward the future road map. When developing Windows 2022, Microsoft took things farther by including Azure Arc technology. This innovation allows for a centralized management of numerous Azure cloud environments through a single user interface.
Conclusion
Businesses that embrace Microsoft Windows Server 2022 will be able to manage their operations in a safe environment, incorporate their existing virtual infrastructures into their hybrid cloud models, and reorganize their applications to keep up with rapid expansion.
The Essential edition of Windows 2022 is perfect for smaller businesses or school districts, as it can accommodate up to 25 users. The Standard Edition is appropriate for small teams with limited remote workers that prefer an on-premises solution.
Windows 2022 Data Center or Azure Data Edition, with its extensive security and administration features, is the appropriate solution if you have a big enterprise-grade virtual setup or are planning for expansion in your cloud or data center.