There is nothing better than playing annoying but hilarious jokes on our closest pals. As entertaining as these pranks are to onlookers, the victim must feel utterly embarrassed. Practical jokes have gained popularity in recent years. Prank websites are becoming increasingly common on the web. So, in order to help you pull a fast one on your friends, we have prepared a list of the best prank websites for you.
List of Top 12 Prank Websites of 2023
Use these websites to remember the good old days of April 1st pranks in school. You and your friends will finally get some of the chaos and fun back in your lives. The best part about these prank websites is that your pals won't be able to catch you in the act. Check out the following list if you're curious about these online websites.

Among the many pranks used by our friends, this one is a favourite. In this practical prank, you try to figure out who someone's secret crush is. On the site, you can generate a unique link to share with your pals via email. A percentage of how much the user loves the target can be found once they click the link and enter the name of their crush.
When your friends hit the "submit" button, they'll fall right into your trap and you'll find out who they're seeing for. Your friends will be totally fooled by this fantastic prank.
If your geeky friend spends most of his time on your computer, he will love this prank. As part of the hoax, a system update message will appear. They will be fooled by a series of fake alerts notwithstanding their obvious falsity. The joke will have them believing that they are running an out-dated OS like Windows 98.
They will stop bothering your computer once they will get fed up from those fake updates. The F11 key will then reset the system to its original state, ending the joke.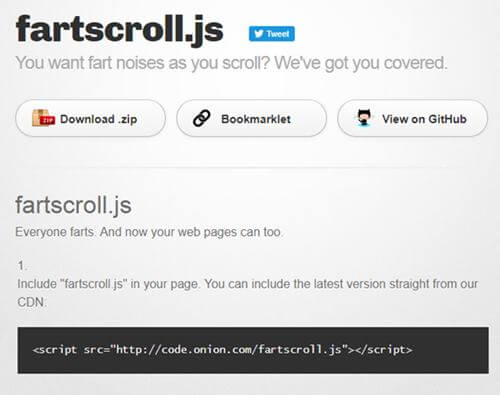 Fart Scroll is an unstoppable prank website if you want to humiliate a friend by playing fake fart sounds. Through this website, you can share blog posts with your targeted friends. Then, as your friend scrolls the screen to read the blog, an embarrassing fart noise will play.
If you want your blog hoax to go viral, the prank website will provide you with some code to insert into your site. Based on this evidence, we might say that Fart Scroll is one of the funniest prank you can pull on your buddies.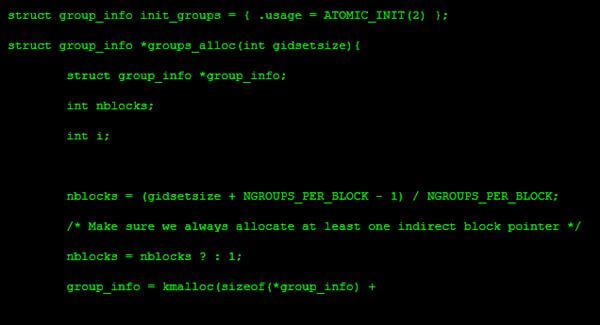 Hacking Simulator is perfect if you want to fool your friends and family by pretending to be a professional hacker. The user interface is reminiscent of a hacker-centric environment designed for complex programming tasks. If your friends have seen you using it in front of others, they will be quite easy to fool.
The user interface of Geek Typer is so sophisticated that it might easily be mistaken for that of a more complex text editor. Also, it provides you with realistic warnings when something goes wrong, such "Access Denied," "Data Breach," "Successfully Hacked," and more.
This fake search engine responds to all enquiries with funny answers. As an example, we've all got that one friend who seems intent on driving us crazy with their incessant barrage of unrelated enquiries. You could advise them to use Peter Answers to find the information they need.
Putting in a Petition like "Peter, please respond" is the first step in posing a question to the system. If you wait a few seconds after clicking the send button, the website will provide you with a hilarious response immediately.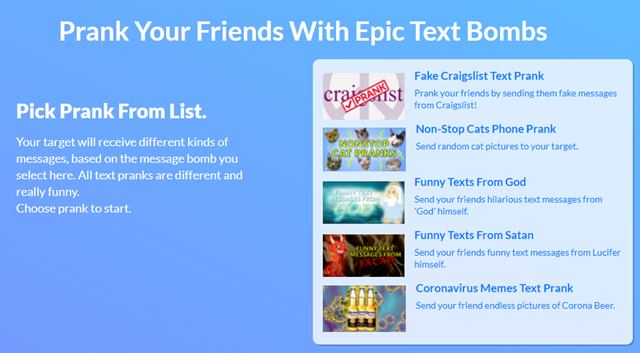 Most of you have probably heard of or encountered a Message Bomber, also known as a text bomber. Message bomber sends multiple unwanted texts at once. This bomber site lets you send fake text messages to anyone, such as fake texts from Craigslist, someone pretending to be a fortune teller etc.
This hoax website may be used in under a minute and its goal can be achieved with minimal effort. After choosing the message format, entering the recipient's phone number, and hitting the send button, your message will be sent. Unfortunately, it looks like the site is restricted to visitors from the US and Canada only.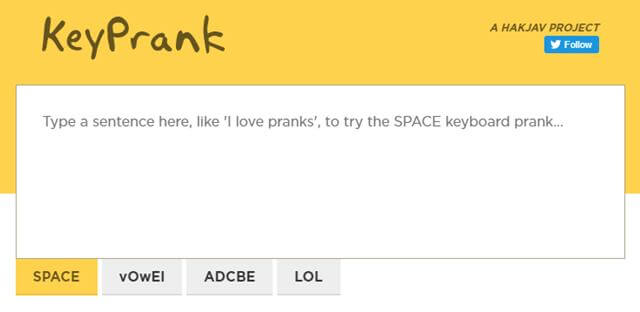 The Key Prank space is an online resource that provides several jokes to play on your friends. Various pranks, both audio and video, can be learned and then played on friends and family.
With the help of this website, you can pull out hilarious pranks on your loved ones without anyone suspecting a thing. Nonetheless, it will never let you use up all of your strategies for fake pranks.
Finally, we have included a website that can temporarily freeze a visitor's browser. Anyone you know who uses electronic devices too much should receive this type of message. The site will provide you with a unique URL that you may share with the recipient. Following the user's click on the link, their browser will become unresponsive.
The network works with any electronic device, be it a mobile phone, laptop, or desktop computer. What's more intriguing is that they won't just close the tab and go back to normal right away. Your only option is to restart your browser to get things working again.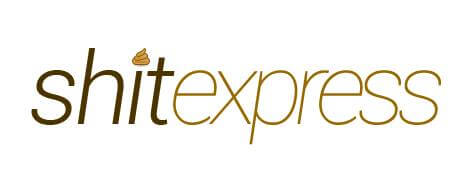 You can use this service to send the faeces of any animal to any address in the world. Bringing poop to a friend is one of the best practical jokes ever. Select your desired animal waste, enter the recipient's address, then personalise the box with a variety of stickers all in one convenient online location. After that, you can use BTC or ETH to make payments on the site to keep yourself anonymous, as to avoid being followed. So feel free to give it a shot.
Using this service, you may fabricate and send fake WhatsApp conversations to your friends, who would believe they came from you. Make a phoney conversation with your crush and play it for your friends as a joke.
Or you might construct a fictitious chat with someone they wouldn't normally think to consider and impress your friends with it.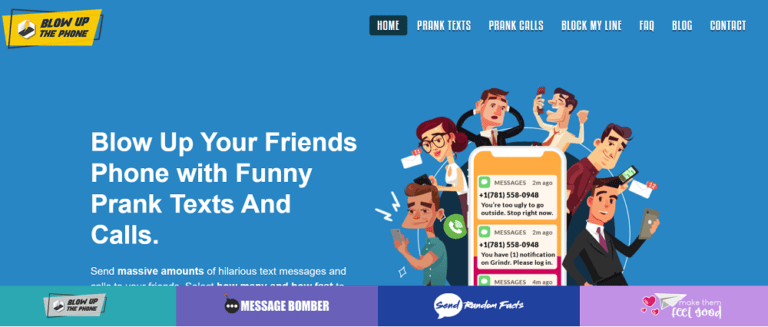 One of the most common jokes is spamming a friend's phone with calls and texts. You know that everyone needs to keep a smartphone with them at all times, so you can constantly bother your friend with messages and calls.
Messages and calls to other people can be sent at whatever interval you like, from every 5-10 seconds. For instance, imagine your friend has received calls and texts from an unfamiliar number, at first, they would get worried that their personal information had been leaked online.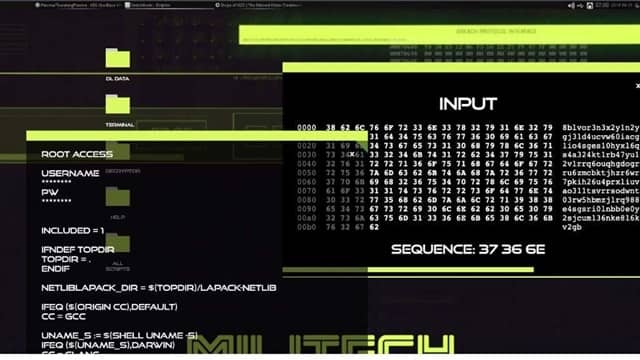 If you're familiar with hacker type, GeekTyper will feel quite like that website, but with more functionality and customisation options. They provide nine different hacking-related settings, with names like "anonymous," "umbrella company," "multi-tech cyberpunk," and more. If you want to give the impression to a buddy that you are breaking into a system and hacking it, this website will let you do just that.
From Editor's Desk
Last but not least, this was a collection of some of the best prank websites we could find for your perusal and chuckle. It's not something you should use to intentionally hurt someone's feelings, and we strongly suggest you avoid doing so but you can use these for a bit of entertainment only. Please share any additional links in the comments to the troll sites you think should be included in the list.