Looking for reliable LogMeIn alternatives? If yes, then continue reading this article, as we've gathered a list of free options that you may try.
When it comes to remote desktop software, LogMeIn is among the greatest options for users. You can access your gadget remotely from any location. Unfortunately, strong demand necessitates stringent regulation. Therefore, there are restrictions that everyone using LogMeIn must deal with. This is why people are always looking for alternatives to LogMeIn's proprietary remote desktop client for Chrome. The LogMeIn suite of products include a wide variety of options that should work for you. The items below are ranked by how highly and favourably users have reviewed each service.
11 Best Free LogMeIn Alternatives (2022)
Therefore, let's talk about several alternatives to LogMeIn. If you have any questions or suggestions, please share them in the comments section below. You can count on me to reply to them.
Compatible with Windows, macOS, Linux, Android, and iOS, Supremo is a powerful, easy-to-use, and complete remote desktop control and support solution. It's an excellent, low-priced alternative to LogMeIn viewer for accessing remote computers or servers and holding video conferences.
The benefit of this program is that firewalls and routers are not necessary. It's possible to install it on an unlimited number of machines with just one executable file. In addition, the corporate world will appreciate that Supremo's front end may be branded with the company's colours and emblem. Everyone who wants to raise name awareness for their own brand can benefit from the option to display custom logos.
Although this program is available for no cost for non-commercial use, a commercial licence is necessary if you want to use your computer in a commercial setting. Without signing up or becoming a member, all users can receive a free 21-day trial.
For remote access, MSP360 Remote Assistant is a popular choice. Considering it has every feature that LogMeIn does, it is a great option. Moreover, some of the premium options are also included. In the grand scheme of things, it's a solid deal that should meet your requirements. You'll have a solid UI, which means you can work much more quickly and easily.
This program is one of my top picks for RDP clients. Users can get free basic service using this. For most customers, their regular package is all they need. The business bundle also gives you access to many different services. In addition, groups can use the business package to cooperate. TeamViewer is a fantastic programme, and you should definitely give it a shot.
If you're looking for an alternative to LogMeIn Remote Desktop Services, Chrome Remote Desktop is a great choice. There is zero payment for the program. It can be used to fulfil your needs in whatever manner you require. The ease of use afforded by the interface's minimalist design is greatly appreciated. This service also includes a wide range of optional extras. In my opinion, you should give it a shot.
This alternative app, like the other services on the list, provides a simple interface via which users can access remote desktop services with ease. VNC Connect stands out from the crowd since it offers an alternative to LogMeIn Central that boosts productivity. So, it only makes sense to try out this service.
If you're looking for an alternative to LogMeIn, look no further than Splashtop. When compared to other LogMein options, SplashTop's free edition provides the bare minimum in functionality and is the easiest to use.
It is a service that many people use but don't give much thought to. Most computers already have this capability built in, but most users are unaware of it and instead opt to download an external program to facilitate Remote Desktop Connection. This helps with basic operations as well. You need to give it a go, too.
Using WebEx, you can connect your computer to a remote desktop over the internet. Your Internet speed directly affects its usability and page load times. In most cases, only a tiny bit of information is all that's needed. Users can take advantage of WebEx's outstanding capabilities without spending a dime. If you want to learn more about anything, try WebEx.
When it comes to communicating with people, Discord is unparalleled. Discord is a platform available online. One of the best LogMeIn clients for Mac and Windows. Audio and text chats can be held alongside the ability to share desktops.
Discord was developed with the goal of serving the online gaming and hobby communities. The best part is that you can use it with no cost to you at all while still getting all the basics. Despite the fact that there are a few unused premium additions. However, you probably won't require them very often.
One of the best and most reliable alternatives to LogMeIn is Goverlan Reach. Like LogMeIn, this technology allows remote access to your computer. Accessing the Goverlan Reach will be a breeze if you are familiar with the LogMeIn user interface. Goverlan Reach also features an advanced remote control that may be used for active directory management.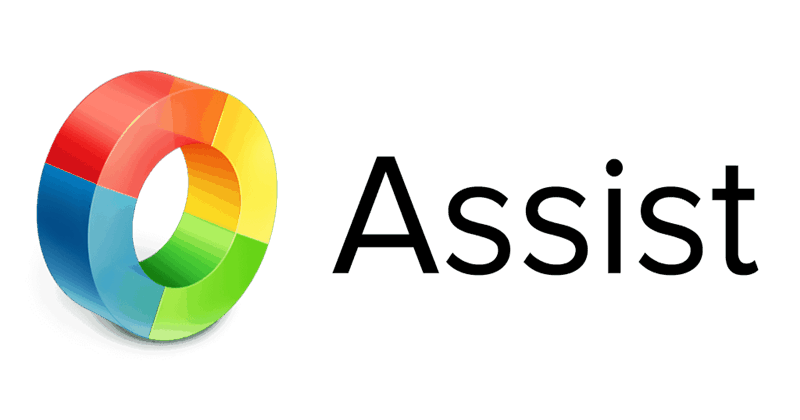 Maybe you've heard of Zoho before. A great alternative to LogMeIn is Zoho Assist, one of many solutions managed by Zoho. In addition, Zoho Assist offers a plethora of features that LogMeIn lacks.
Like the Multiplatform support wheel, your client PC is accessible from Android, iOS, and Windows devices. We also appreciate how simple it is to integrate with Zoho Assist. In addition, it offers great security thanks to a secure connection protected by 256-bit Advanced Encryption Standard (AES) encryption.
From Editor's Desk
Finally, the article is over. This is something I thought you'd appreciate. The options I've chosen in place for LogMeIn alternatives might not be perfect, but they're the most workable ones I could find.
If you have concerns about the content or the service overall, it would be my pleasure to help you out. Thank you for your understanding and support.