Using a Windows PC might be challenging at times. It is possible that you don't know why the system isn't working. Envision yourself in the midst of an important task when the computer suddenly shuts down on you. You are unable to resume working on the system and restarting it won't help. Inspect your device for flaws at this time. Unsupported resolution, inadequate RAM, corrupted files, or a defective graphics card could all contribute to this sudden freezing.
Is your computer randomly shutting down while you're in the middle of a project, and you have no idea why? To begin, you need to have a firm grasp on what a graphic card is and how it works on a desktop or laptop computer.
What is a Graphic Card?
In computing, a graphic card (also known as a display card, video card, video graphics array (VGA) card, or Graphics adapter) is an expansion card whose primary purpose is to produce visual output for the device. The GPU (Graphics Processing Unit) is the central processing unit of a graphics card.
One possible culprit in the breakdown of your computer system might be the graphics card. However, a graphics card will often give you warning indications before it completely fails, allowing you to replace it in time. Therefore, let's start with the warning signals that your graphics card is about to die.
Symptoms of Faulty Graphics Card
1. Screen Glitches
If your screen suddenly started showing colors, then something is wrong. In addition, you may see lines or cracks in the screen in various places. So, the problem could be with your graphics card.
2. Stuttering
Screen stuttering might be an indication of a faulty graphics card. It's possible that the game's screen will suddenly lock up, making it impossible to discover a way out. Hence, your graphics card is likely to be at fault if the stuttering is accompanied by the other warning signs outlined here.
3. Blue Screen
If your computer suddenly freezes and a blue screen appears, the graphics card is most likely to blame. So, when working with graphics, your computer has a higher chance of crashing and showing a blue screen.
Ways to Fix your Graphics Card
If you're experiencing any of these issues, it's safe to assume your graphics card needs attention. So, how do you fix your graphics card in order to get back to work? We've discussed the options below.
1. Restart Graphics Card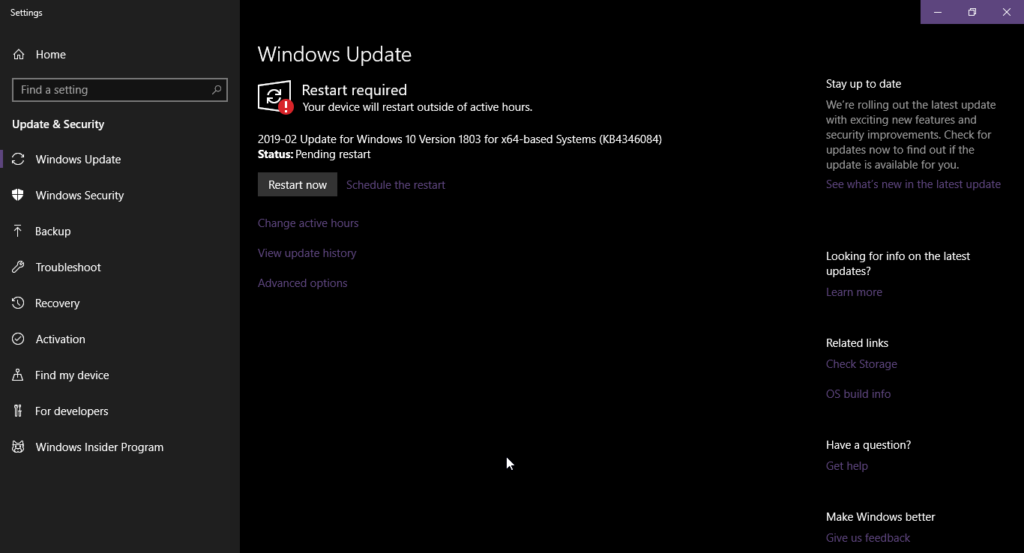 The Windows key + Ctrl + Shift + B is the shortcut you can use simultaneously. By doing this, you will force your graphics card to restart. No currently open programs will be terminated by using this shortcut. A buzzing noise and a blank screen could be what you may encounter. Moreover, both AMD and NVIDIA graphics cards may take advantage of this shortcut key.
2. Uninstall and Reinstall the Current Graphics Driver
To fix this problem, delete the graphics driver and then reinstall it. A graphics driver can be removed by using the device manager. In order to handle hardware components and software drivers on your computer, you need access to a device manager. Here's how to Uninstall your Graphics Card Driver:
To open the Run dialog box, tap Windows key + R. The option to run a program will appear.
Type devmgmt.msc into this box. Pressing the enter key will bring up the Device Manager menu.
A listing will be made available to you. The Display adapter sub-category can be accessed through a double-click from the main menu. Your computer might show you a list of all the components currently in use. The option to uninstall the graphics card will appear when you right-click its name.
A dialog asking for your confirmation will then pop up. To uninstall the driver completely, select the option 'delete the driver software' to do so.
Select the "Uninstall" button.
The graphics driver for the device will be removed. Fortunately, you may now choose from a variety of available alternatives when it comes to reinstalling your graphics driver.
Once you've completed uninstalling the driver, you can reinstall it by following these steps: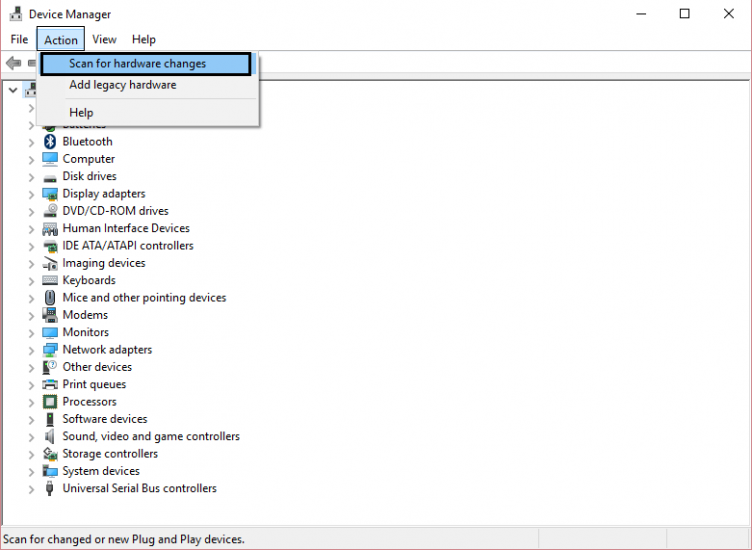 1. Graphics Driver Should Be Installed Automatically
When you're done, restart your device, and Windows will automatically reinstall the appropriate graphics driver. However, the latest graphics driver is not guaranteed to be installed on your system after doing a self-reinstall.
2. Driver Easy can be used to re-install the Graphics Card Driver
Put Driver Easy on your machine right now. Make use of the app's scanning features. A screen prompting you to update any suspect drivers will be shown after a thorough scan. Changing any of these visual drivers should fix your graphics driver problem.
Both of these approaches can be used to reinstall the graphics driver on your device. Your graphics card may now function normally.
3. Update the Graphics Driver
If you're having issues with your graphic card, updating the driver may help. So, here are the steps that must be followed for this:
To open the Run dialog box, tap Windows key + R.
The user will see a run on dialogue box. To open the Device Manager, type devmgmt.msc and hit the "Enter" button.
This will bring up a list of all the display adapter that are currently installed on your screen. To access the properties menu, right-click the name of your graphics card.
Click the "Drivers" option in the drop-down menu. Press on the update driver area that appears afterward.
The computer will prompt for a driver update check.
Just do what it says on the screen.
Now, there may not be any problems after upgrading your graphics driver.
4. Resetting Graphics Card from BIOS
It could be helpful to perform a BIOS reset on your graphic card. So, do give it a shot. To factory-reset your graphic card from the BIOS, you need to perform the following steps:
The gadget has to be restarted. By clicking the Esc key on your keyboard, you can exit the BIOS and reset the graphics card. In order to get started, you'll see a message telling you to press the "F10" key.
You can access the BIOS setup menu by pressing the F10 key twice. A drop-down menu will show up on-screen.
The 'Advanced Chipset Features' menu will become available, select it. To move between these options, use the arrow keys on your computer.
More options will appear on the screen. A "Video BIOS Cacheable" option will appear in these, select it.
The BIOS settings can then be enabled using the plus and minus keys.
Then you should press the key F10. When prompted, choose the "Yes" button. This process will force your graphics card to restart in BIOS.
Conclusion
In case your graphic card is malfunctioning, you can try resetting it, reinstalling it, or running a scan. Following these procedures, you may find that the issues with your graphic card have subsided. If the problem persists, it may not be your graphic card and you may want to get some expert help.